Yash Farm Stays is founded and operated by a couple (Shyla and Karthik) who practice 'sustainable living". Yash Farm offers an eco-friendly & pet-friendly "private" stay experience. Yash farm started in 2019, and is located within the city limits of Bengaluru, Karnataka, India. Yash Farm can be easily found on Google Maps and is 6 kms from Electronics City Phase 2 toll gate.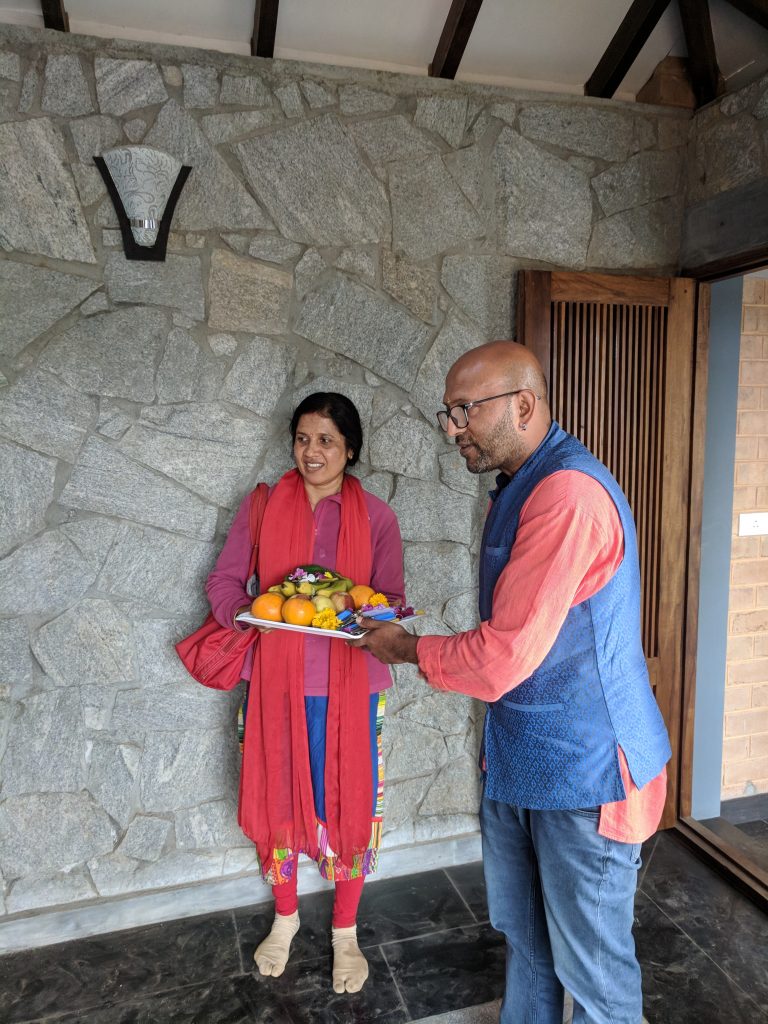 Typical stay experiences at Yash Farm are – families and friends get-together, farmhouse -on-hire, long homestays, weekend getaways, staycation, celebrating special events (birthdays. anniversaries, small wedding related) work-from-farm, company workshops, photo & video shoots etc.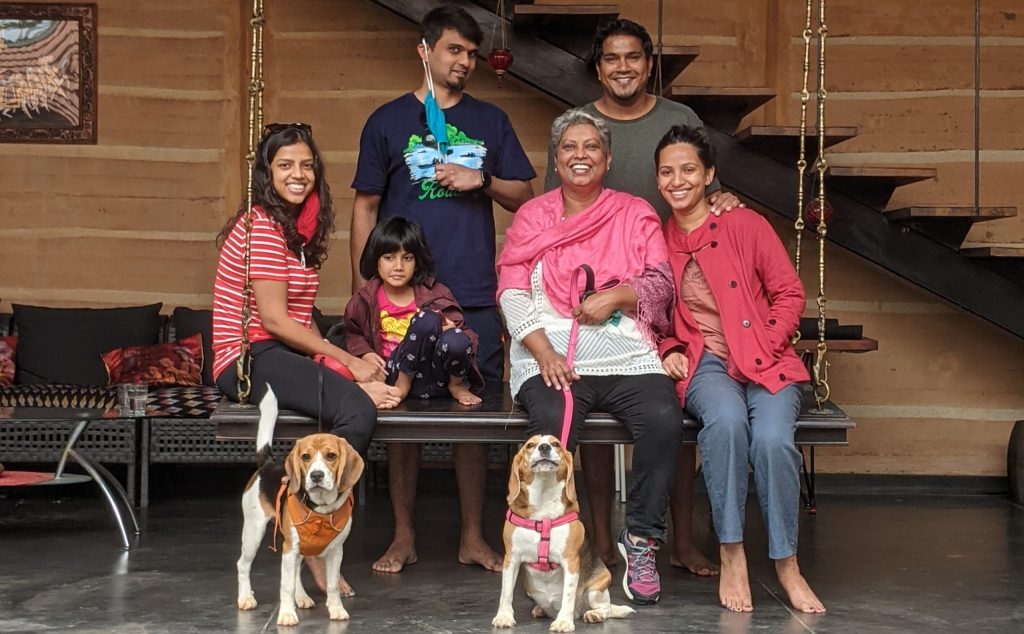 Growing, harvesting, processing and cooking south Indian Food for guests is one of the mainstays on the farm. Guests can choose from the curated menu and enjoy the home cooked meal. The ingredients are mostly sourced from the nearby farm or the farmers market and are processed and cooked in the open kitchen. Guests are welcome to participate in this process and also share some recipes of their authentic Indian cuisine which could help us to curate and add them to our existing menu.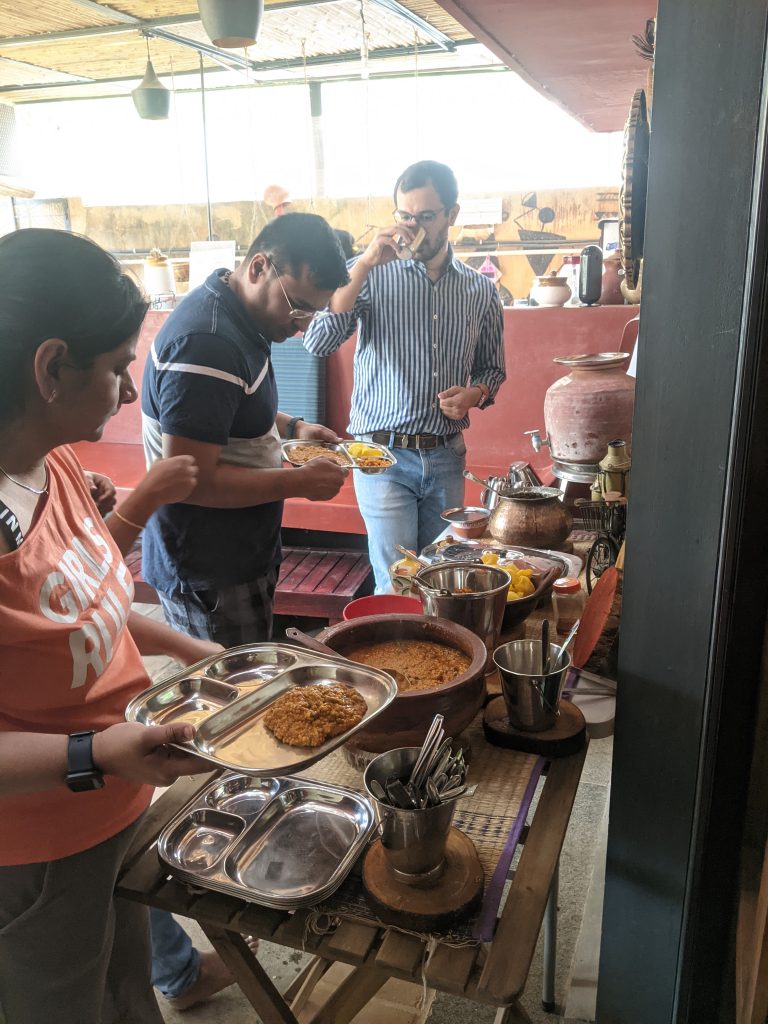 The main farmhouse is 4,500 sq.ft and is nestled within the one acre lush green organic farm with an old fashioned driveway. The farmhouse is built using "earth architecture" and > 80% of the building materials are sourced from within the farm or nearby places, thereby ensuring low carbon foot print. The combination of mud walls, large spacious bedrooms, high ceiling tiled roof, cross ventilation through large windows and the adjoining open spaces ensure natural air conditioning. The bedrooms and bathrooms are equipped with modern amenities ensuring an unique stay experience that is soothing and therapeutic.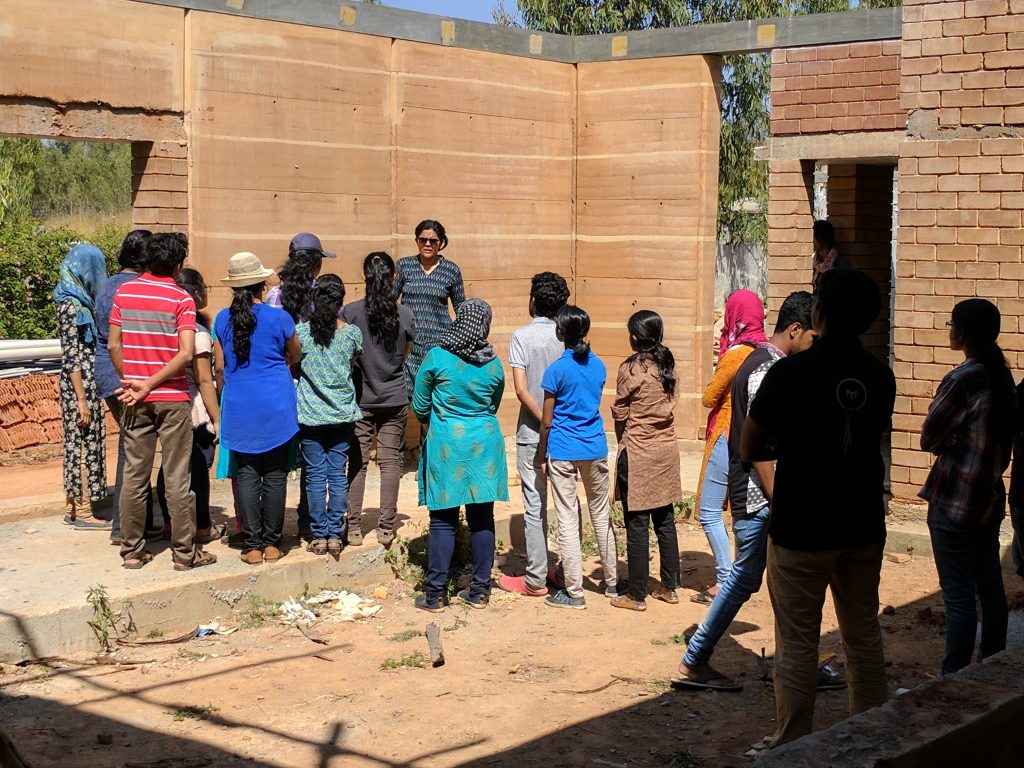 The farm is blessed with rich bio-diversity, thanks to around 80 different species of forest and fruit bearing trees, bamboo & shrubs and they are over 200 of such trees and plants giving most needed fresh air and shade throughout the year. The food forest has many medicinal plants, veggies, millets, pulses, etc from where the ingredients are sourced to prepare meals for the guests. The farm is also home to many birds, insects, reptiles and farm animals like desi cows, dogs, cats, chicken, geese and fishes.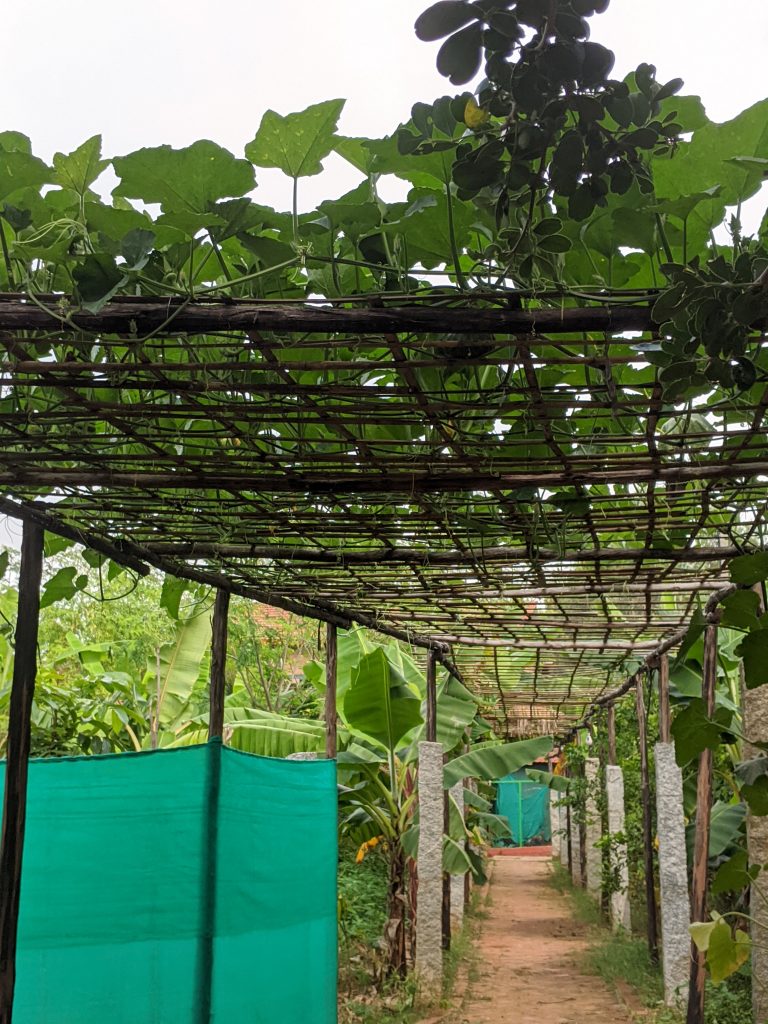 The 45 mins complimentary "farm tour", offers an immersive experiences to learn more about water conservation, rain water harvesting, use of solar energy, adhering to zero waste principles, farm design using "permaculture" concepts and growing and processing food using natural farming methods of our ancestors.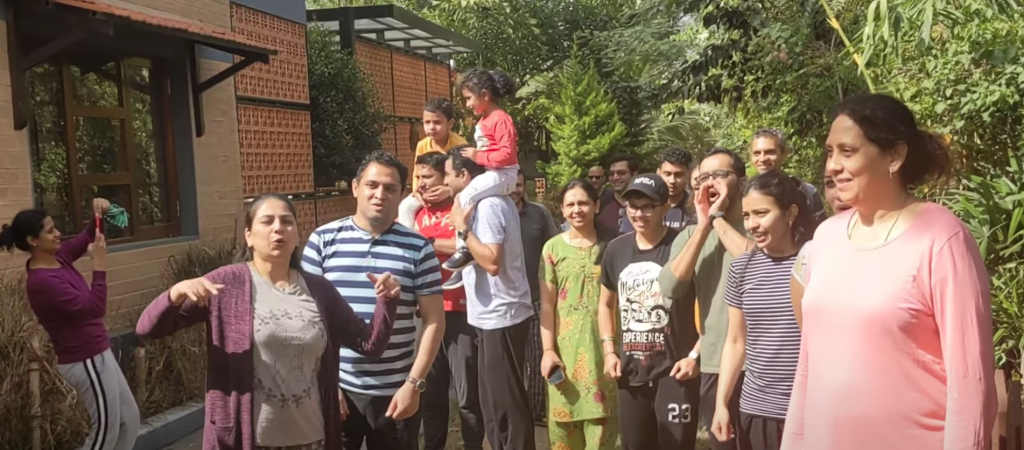 The farm is quipped with few amenities like a reading room with curated collection of books, portable speaker & mic set, patio alongside the garden for enjoying lunch or dinner, open party area along with fish pond, lounge area for quite get-together, open to sky courtyard with traditional swing to gaze at the stars in the night, open kitchen for enjoying morning breakfast, indoor kitchen for guests private use, 4 spacious bedrooms with balconies overseeing the farm, and each bedroom can accommodate 4-5 adults & 1 attic room attached to a bedroom for kids to chill-out.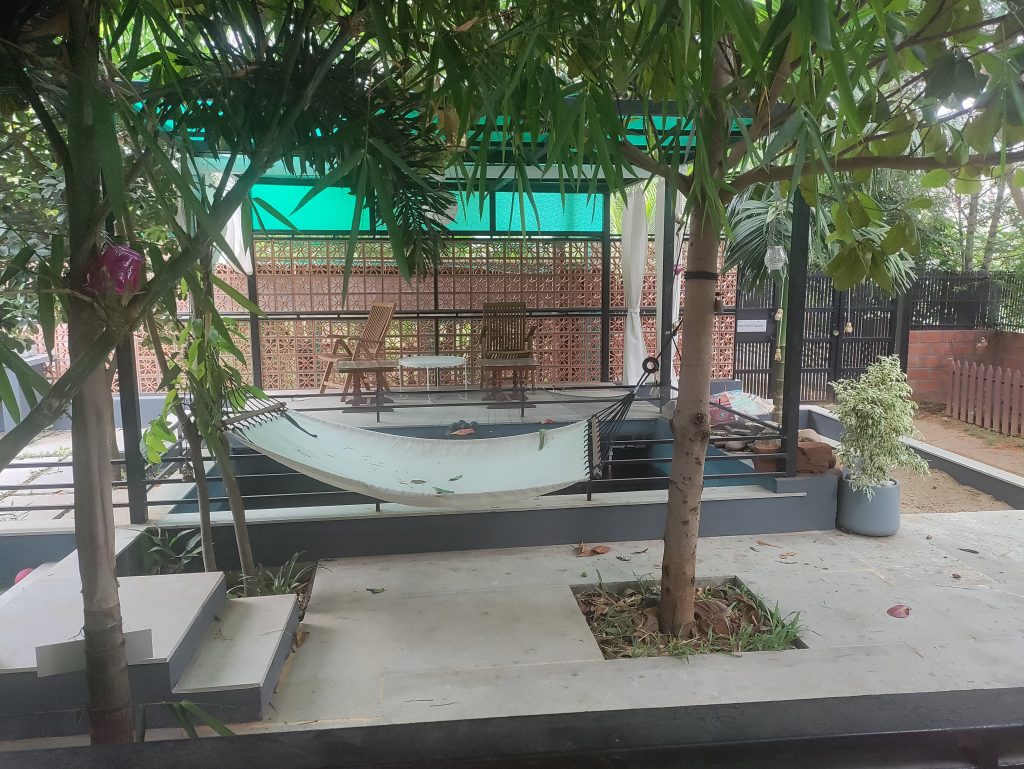 Few popular activities for guests to indulge in – volunteering in seasonal farming activities, feeding cows & chicken, dog pool for your dogs to have a splash, koi fish pond, play areas for basketball, volleyball and table tennis, dog park to play "fetch" with your dogs, "the hut" right in the midst of the farm to practice yoga and meditation with guided instructions, dedicated area for bonfire & barbecue, indoor games – carom, chess and other board games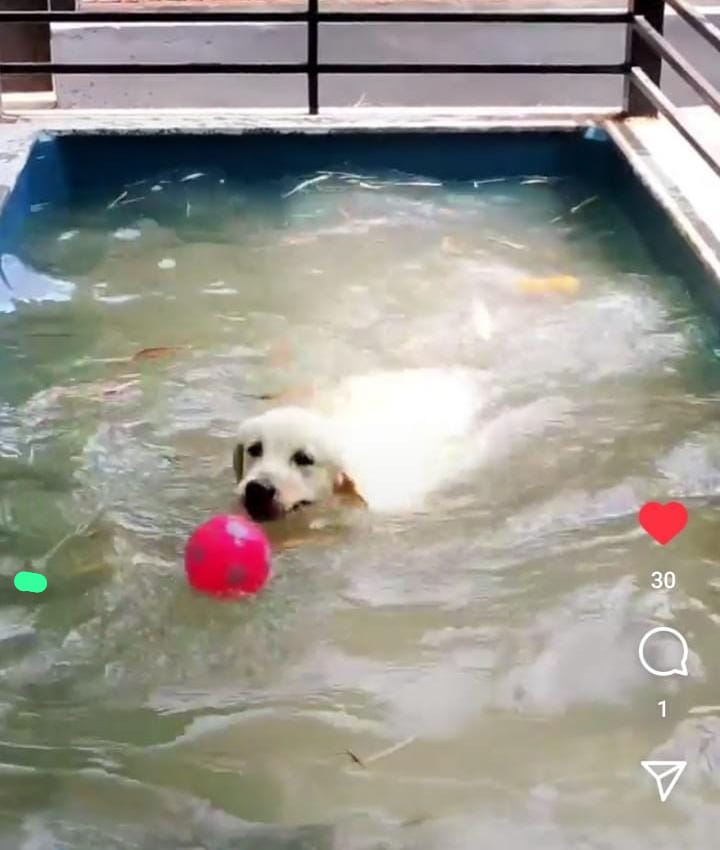 Oh yeah! the farm doesn't have a swimming pool, maybe a natural pool sometime in the future 🙂
We are truly proud of all the 400+ reviews from our patrons / guests, you can review them below! You can also follow us on Instagram for the latest events and happenings, and for more photos visit the gallery!
[trustindex no-registration=google]